Do you know the problem that patients keep sliding down to the foot end of the bed? aacurat has a simple and brilliant care aid for you.
With the pulla positioning aid, patients in need of care can be easily moved back up towards the head end of the bed at any time. There are no shearing forces when pulling up. This is done by simply pressing a button on the control panel, which is attached to the frame of the system. If the patient slides towards the foot end, the transport sheet is used to pull them back up. The StretchLift pulla consists of a stable, height-adjustable frame with an electrically driven winding shaft. Simply place this frame at the head of the bed.
Without large assembly effort: unpack, set up, ready.
The patient lies on the transport sheet as on a conventional bed sheet. The transport sheet is 4 m long and is made of 100% cotton. You can also clean it hygienically at 90 °C in the washing machine. An additional absorbent pad can also be used with pulla without any problems. The transport sheet is rolled up at the foot end and unwinds automatically.
pulla makes it much easier and more comfortable for both parties. The patient suffers no pain when repositioning and the caregiver needs no effort.
pulla dimensions ...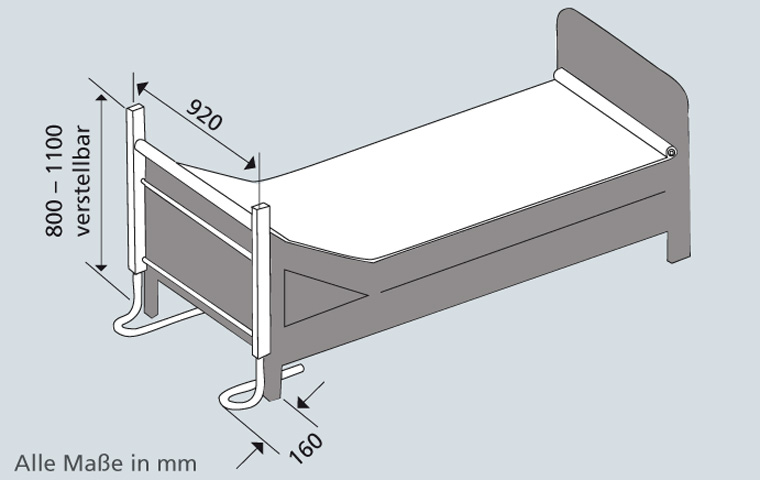 pulla

.video & technical data
pulla – the transporting bed sheet


Article no. 8266001
Load capacity: 150 kg
Lifting speed: approx. 30 mm/s
Drive: electric motor 230 V / 50 Hz ; 190 W
Duty cycle: 7 min (KB 3 min.)
Protection class: IP 21
Electrical connection: 3 m cable to power socket
Control: rocker switch
Weight: 11 kg
Transport sheet: 80 x 400 cm, 100 % cotton
Made in Germany