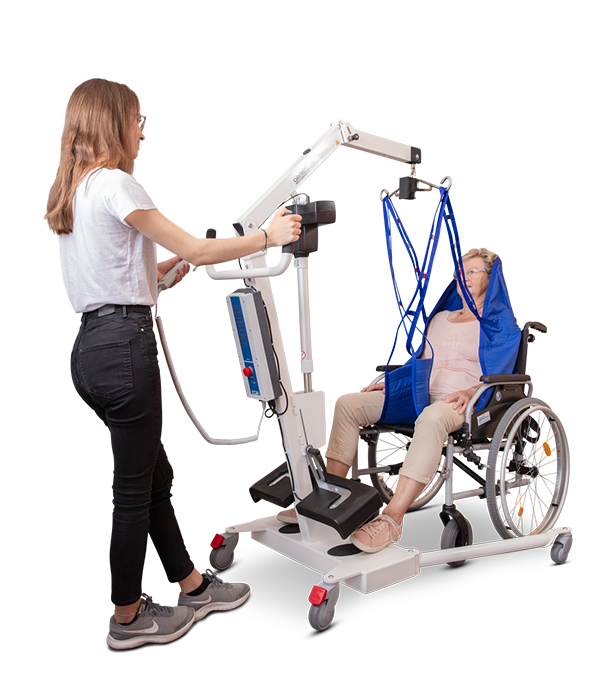 The innovative 2-in-1 lift genius from aacurat impresses with its absolute flexibility in use. The patient lift can be used as a standing lift and as a sling lift. It can be converted without any tools or additional parts – see for yourself.
1 … patient lift as a standing lift
Thanks to the innovative upright corset, the genius allows the patient to be raised comfortably to a standing position. The corset supports the pelvic area and the lumbar and thoracic spine, whilst leaving the buttock area free. The individually adjustable lower leg support provides additional secure support.
2 … patient lift as a sling lift
As a sling lift, the genius covers a wide range of application scenarios thanks to its large reach and height. Among other things, lifting a person off the floor is also possible. Switching from the stand-up lift to the cloth lift (and vice versa) is child's play and can be carried out in seconds without tools or additional parts, or when needed, additionally required parts can be switched out in a matter of seconds.
Genius is a universal helper for everyday care.
Conversion of the lift in a few simple steps ...
The genius allows easy conversion from the Standing Lift to the Cloth Lift and vice versa, without tools and without additional parts!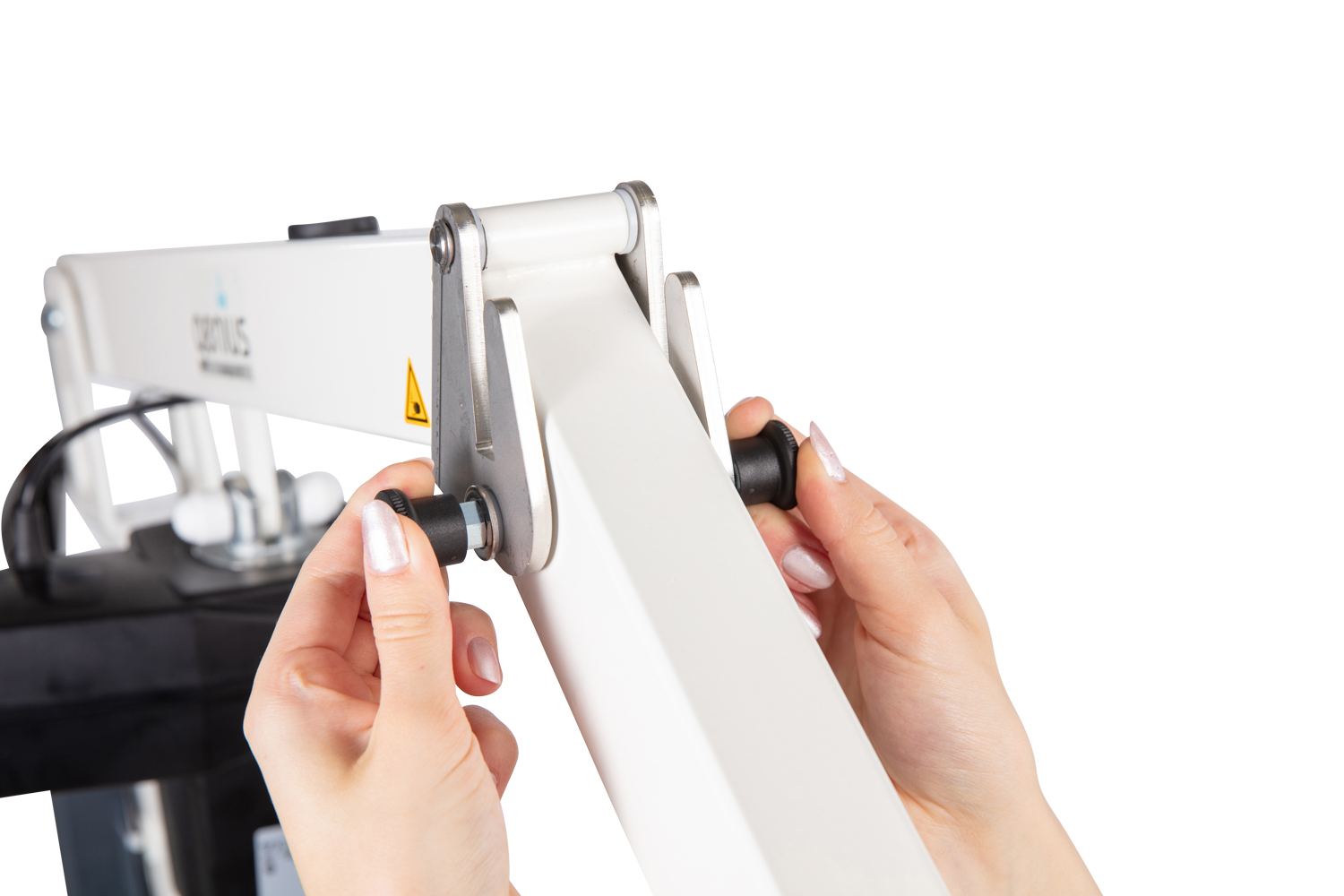 2 applications = 1 lift …
1. Stand-up hoist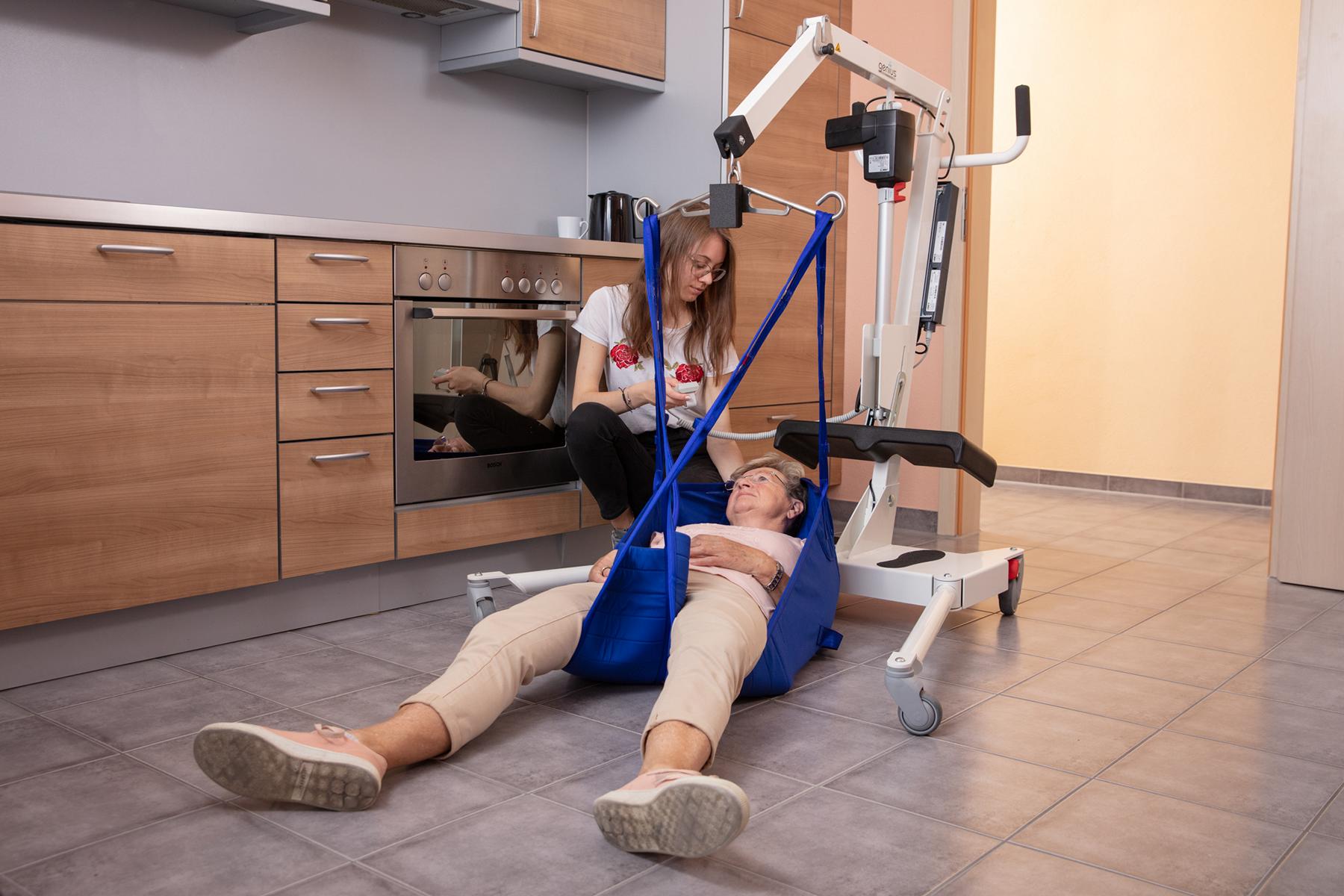 2. Sling hoist
genius dimensions ...
also, as special construction
Low chassis height on request
For (under-) clearance U = 60 mm or 90 mm
genius

.video & technical specification
Lifting aid genius universal lift


Article no. 8805000
Load capacity: 175 kg
Weight: 52 kg
Lifting speed: ca. 30 mm/s
Rechargeable battery 24 V
Electric lift
Electric foot spread
Hand control
Degree of protection: IP 44
Made in Germany